CUSTOM HIGH QUALITY TEES TO TOTES!

Whether you are a company needing tee's for your staff or for promotional purposes, or an individual wanting to print a tee for yourself or as a gift for someone else, Direct-To-Garment printing is the way to go for super-high resolution, quick turnaround times and cost effective small runs - as low as just one t-shirt! We also print Tote bags, pillow cases, cushions, placemats - baby grows, leggings, sports outfits and much much more!

Contact us today to discuss your needs. Speak to Sally at 071 839 6254 or Joao Rui at 082 451 3300.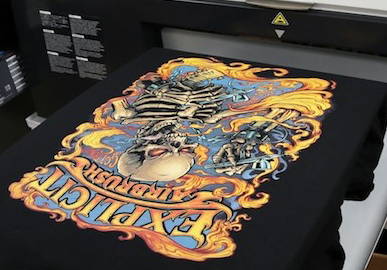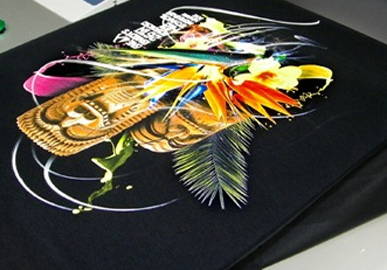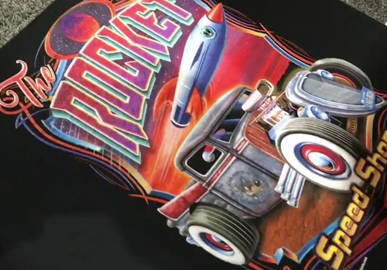 Direct to garment printing (DTG) uses newly formulated fabric-safe inkjet printing technology to send full color vibrant, high-resolution print designs directly from a computer directly to the digital printer with a garment loaded into it.
WHY DTG INSTEAD OF SCREEN PRINTING?
On-Demand Capabilities
Screen printing is less than ideal for quick, short-run orders or items that will require a lot of color variety. This is because the process involves a good amount of upfront labor and skill to set up, execute and finish. Creating one or two T-shirts on short notice with screen printing is expensive. DTG printing requires little setup. This makes printing short runs quickly and on demand much easier because there is less manual labor involved. All we need is a high resolution digital file and we can print small batches of fully customised, colorful garments.

High-Quality, Small-Volume Printing

Compared to traditional screen printing, digital inkjet printing can produce a higher quality product – especially on a short run order. Printers can fire much smaller droplets of ink, meaning the level of detail is higher and DTG printers can easily create gradients and other types of color transitions that screen printers often struggle with.As a general rule of thumb, if you're printing any more than 25 one-color items, 50 two color items and so one, it may be more efficient to use a screen printing process. This is because screen-printing expenses are based largely on the setup process, meaning longer print runs will reduce the cost per piece.

Environmentally Friendly Process

Screen printing can require inks that contain phthalates, PVC or other chemicals. Because of this, DTG printers have gone the extra step to become OEKO-TEX 100 certified, which means the water-based inks, cleaning solutions and the overall processes are environmentally safe. This gives us the confidence of knowing that the chemicals wey are working with are safe for customers, especially children.

If you would like a quote to have a t-shirt custom made for you or as a gift, or you are a corporate company that requires promotional or in-house tee's, please give us a call on +27 (0)71 839 6254. We have a full in-house design team that can produce design mock-ups and samples. Complete this form below and we'll be in contact soon!